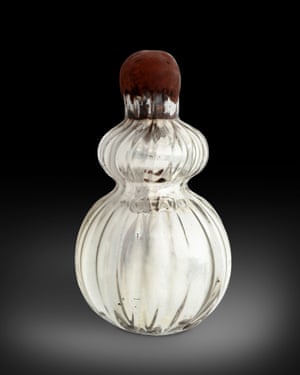 and a witch trapped in a bottle England, c1850. Photograph: Pitt Rivers Museum, University of Oxford
On the contrary, Id rather say that there are times when we have to keep our reason in line. I daresay that the state of Negative Capability, where imagination rules, is in fact where a good deal of scientific discovery begins. In the old expression, reason is a good servant but a bad master, and its powers are limited: no work of art was ever reasoned into existence, for example. David Hume was right: reason is (and should be) the slave of the passions, not their governor. Or as William James put it: In the metaphysical and religious sphere, articulate reasons are cogent for us only when our inarticulate feelings of reality have already been impressed in favour of the same conclusion.
The important thing is to be aware of both. Imagination can give us an empathetic understanding of the world of magic; reason reminds us that the cast of mind that persecuted witches is still alive. The Home Offices hostile environment policy appeals to the same dark instinct. The Varieties of Magical Experience still has to be written, as far as I know; and it will only be done successfully by someone who engages the subject with both reason and imagination. Spellbound would be a very good place to start.